So far, September has not been the macro-economic beginning to the fall selling season we were hoping for: Interest rates just hit their highest point since 2000, stock markets are well down from summer (though picking up today), the oil price is climbing, federal student loan payments resume in October, and yet another threat of a federal government shutdown. The best one can do is to stay focused on doing the work, because economic indicators go up and down constantly.
CAR just issued an optimistic forecast for 2024, which I've included below.
Daily average 30-year interest rate: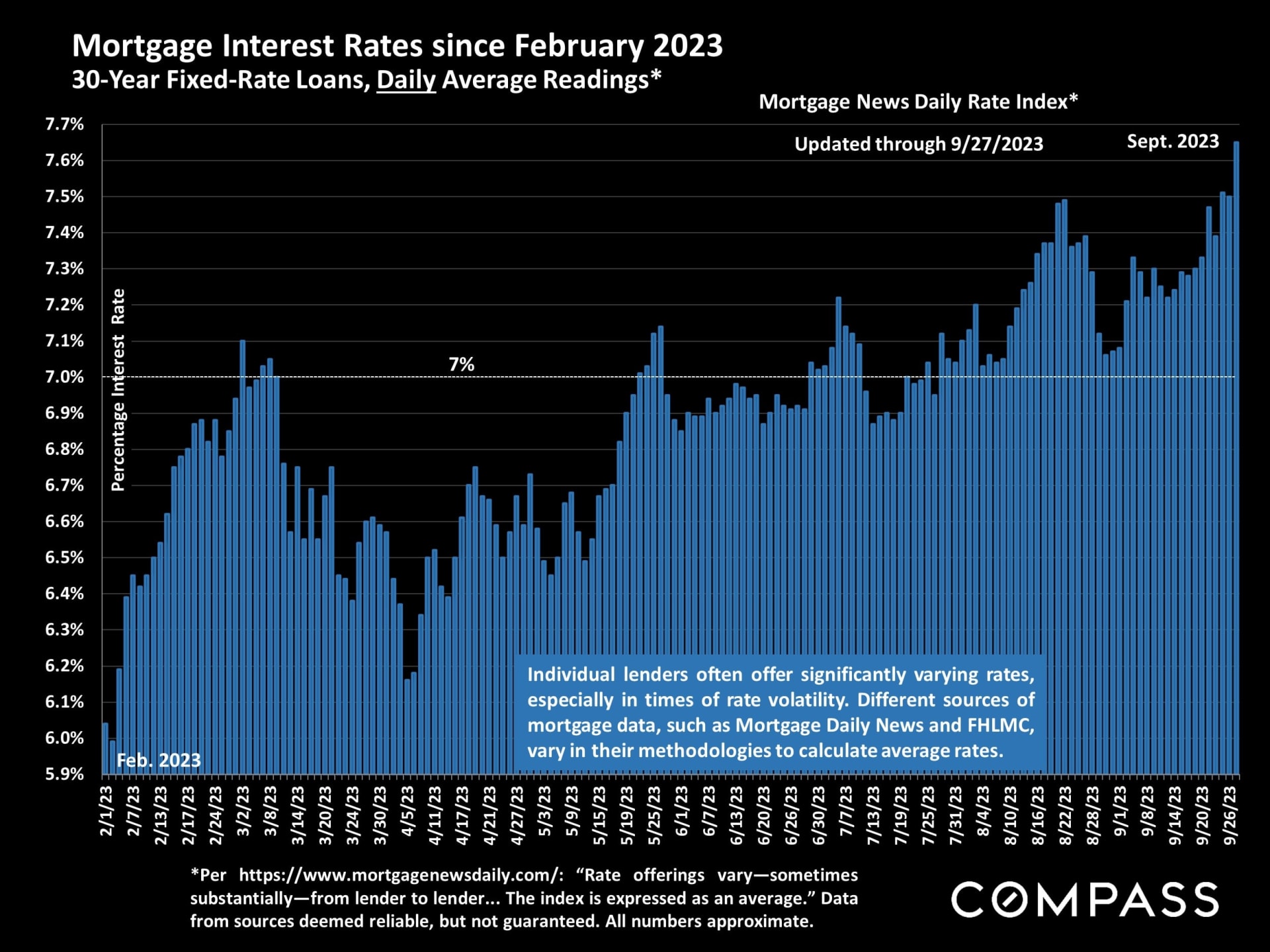 The weekly average 30-year rate just hit its highest point since 2000: short-term and long-term charts: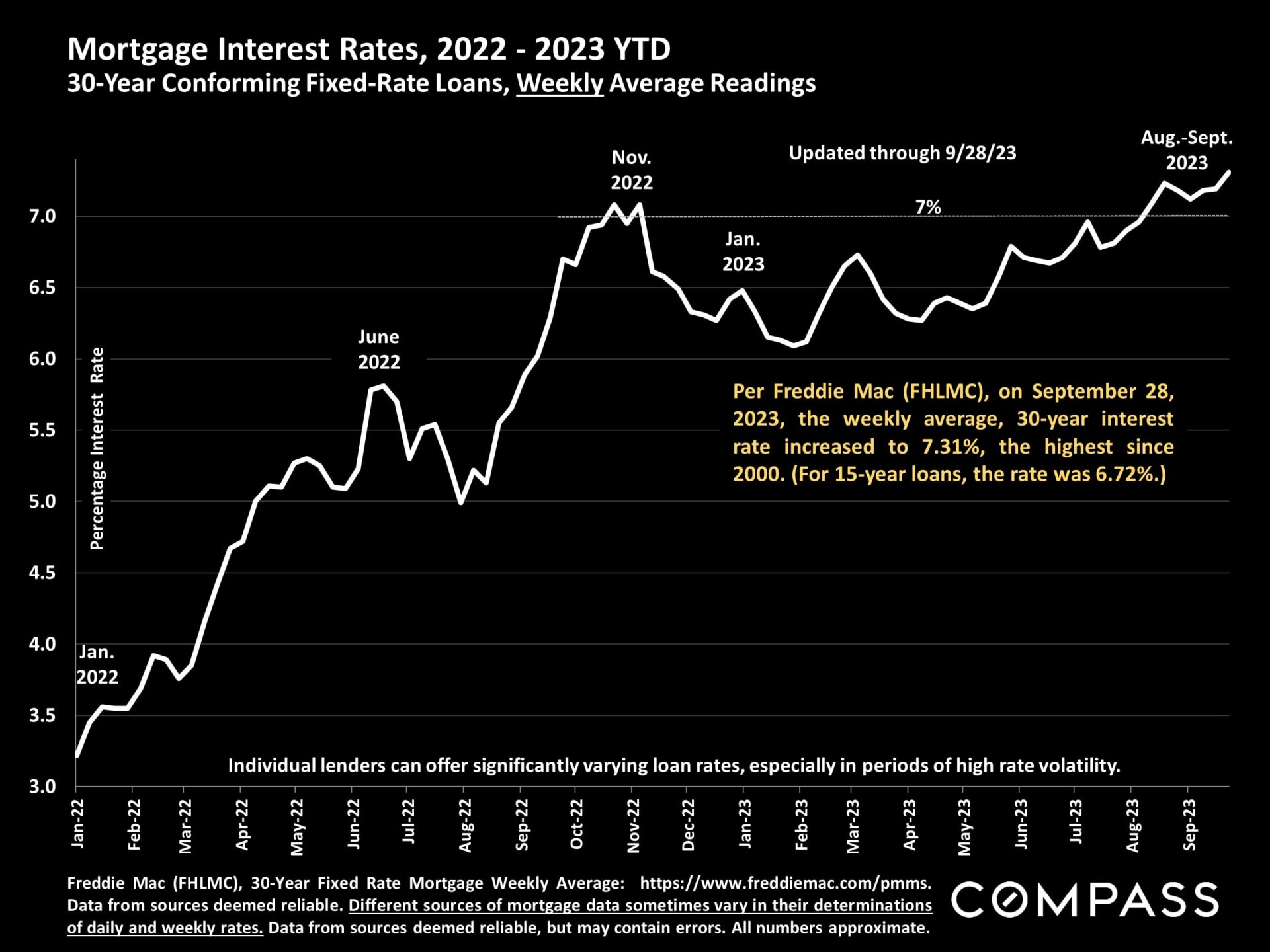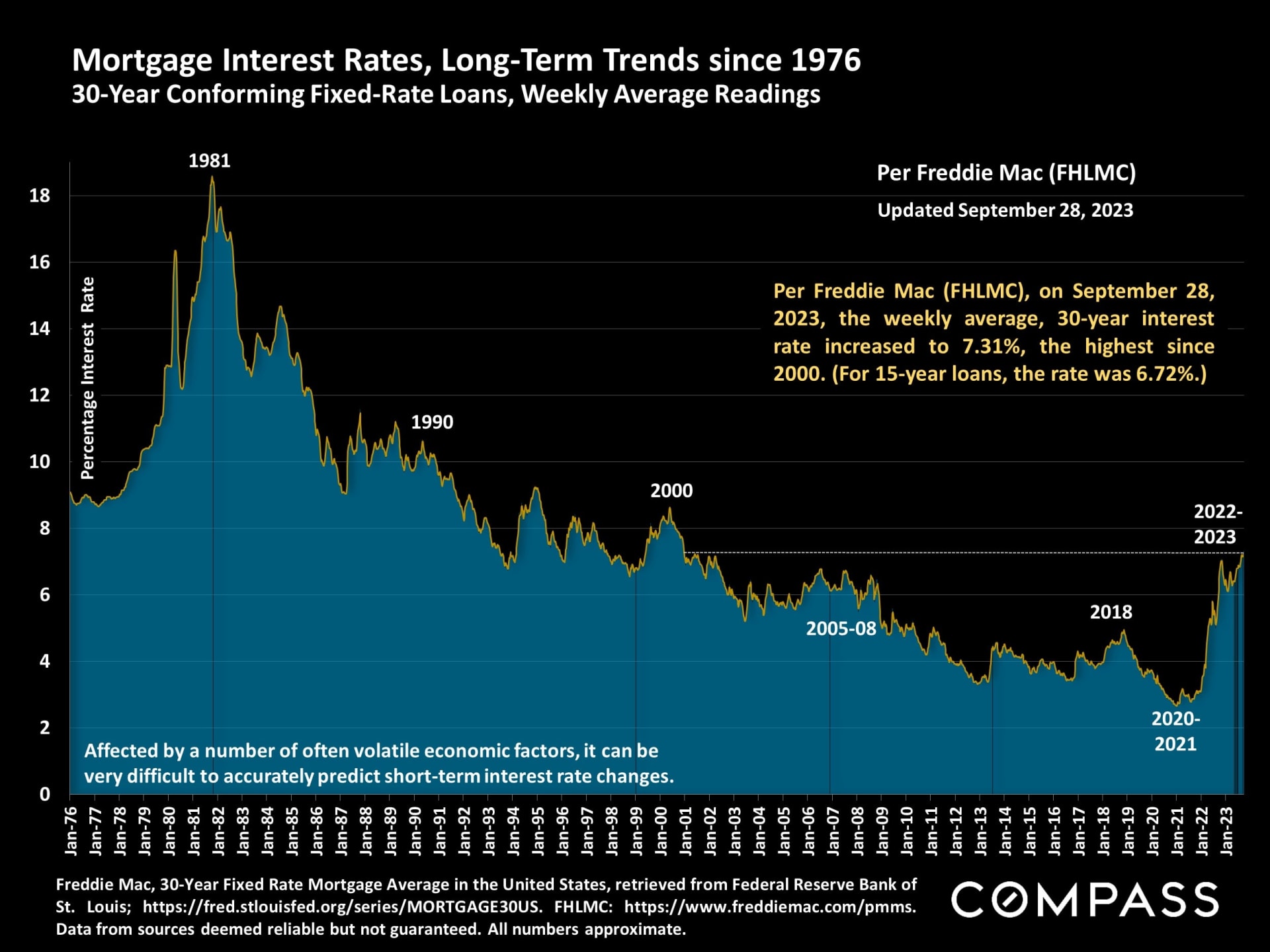 September has been hard on stock markets: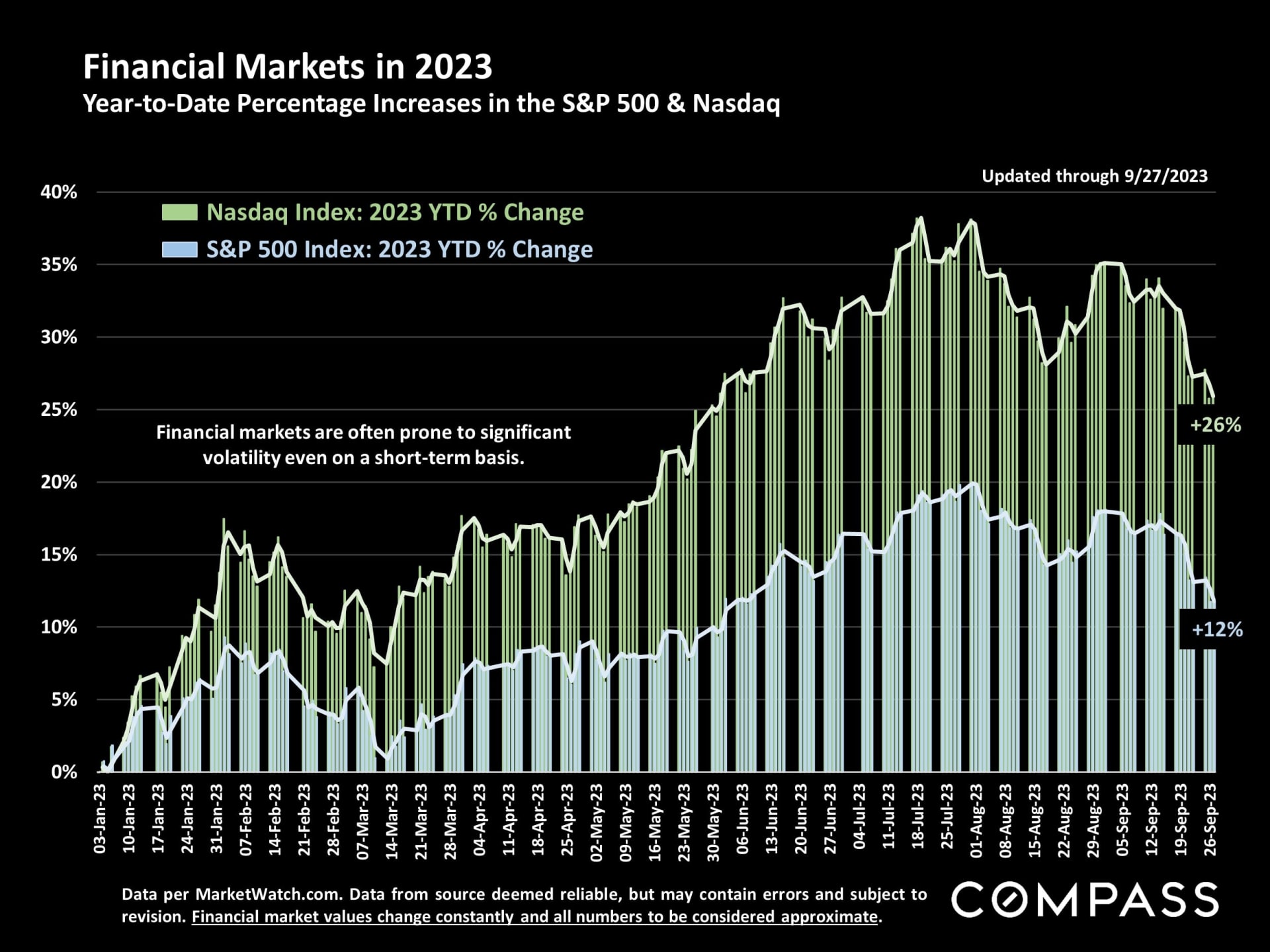 CAR just issued their upbeat forecast for 2024: California housing market will rebound in 2024 as mortgage rates ebb.

The forecast: Existing, single-family home sales are forecast to increase 22.9% from 2023. California's median home price is predicted to climb 6.2 percent in 2024. The average 30-year, fixed mortgage interest rate will decline to 6 percent in 2024. Housing supply in 2024 will remain below normal despite a projected increase in active listings of between 10 to 20%, as market conditions and the lending environment continue to improve. Housing affordability* is expected to remain flat at 17 percent next year.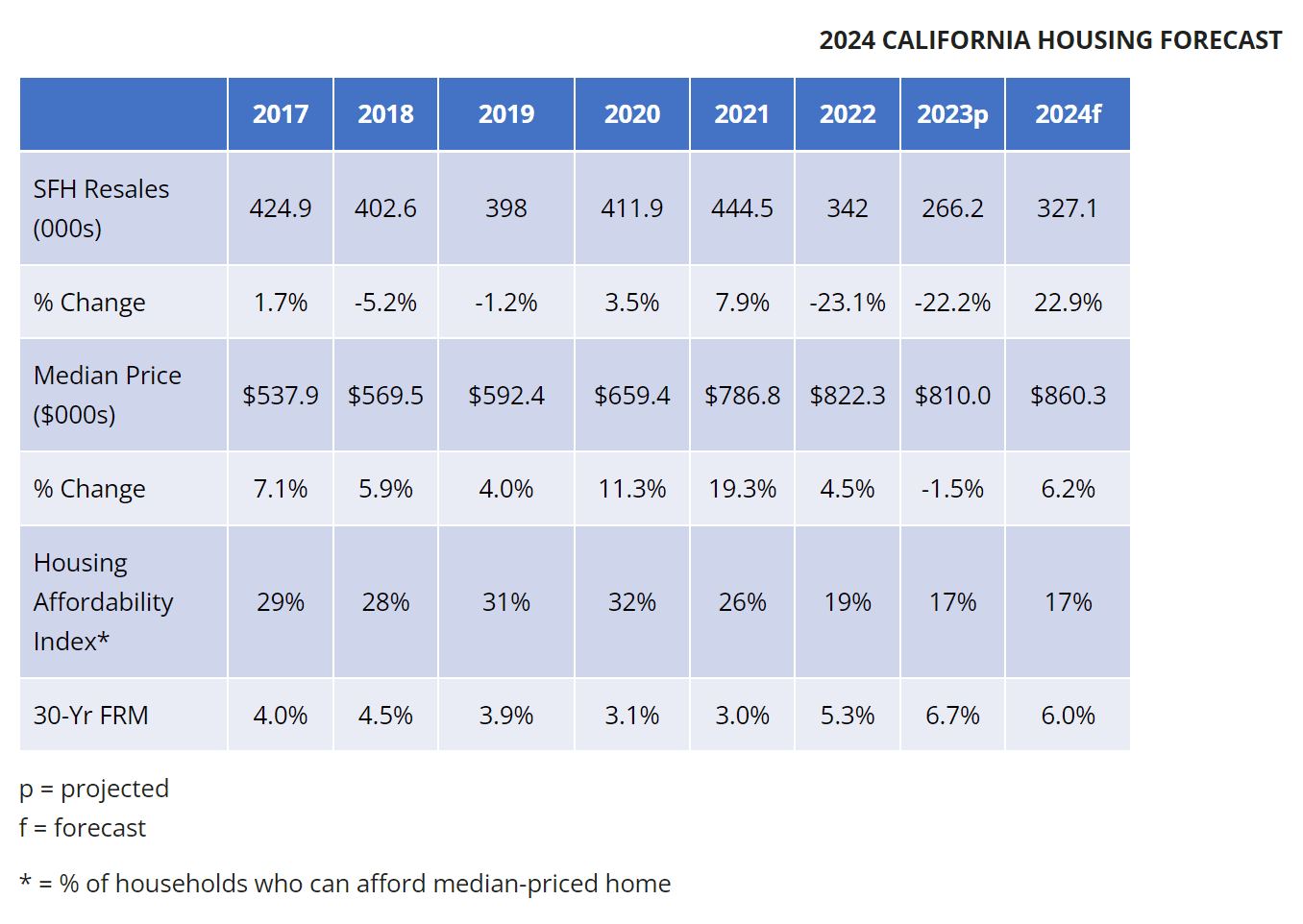 The full press release is here.
UBS Report - "Answering Six Burning Questions on U.S. Real Estate" - a robust overview of national market and economic dynamics.