Latest average interest rate data: daily and weekly calculations - Still bumping along in the vicinity of 7%. Markets seem somewhat bemused by the variety of indicators coming out recently.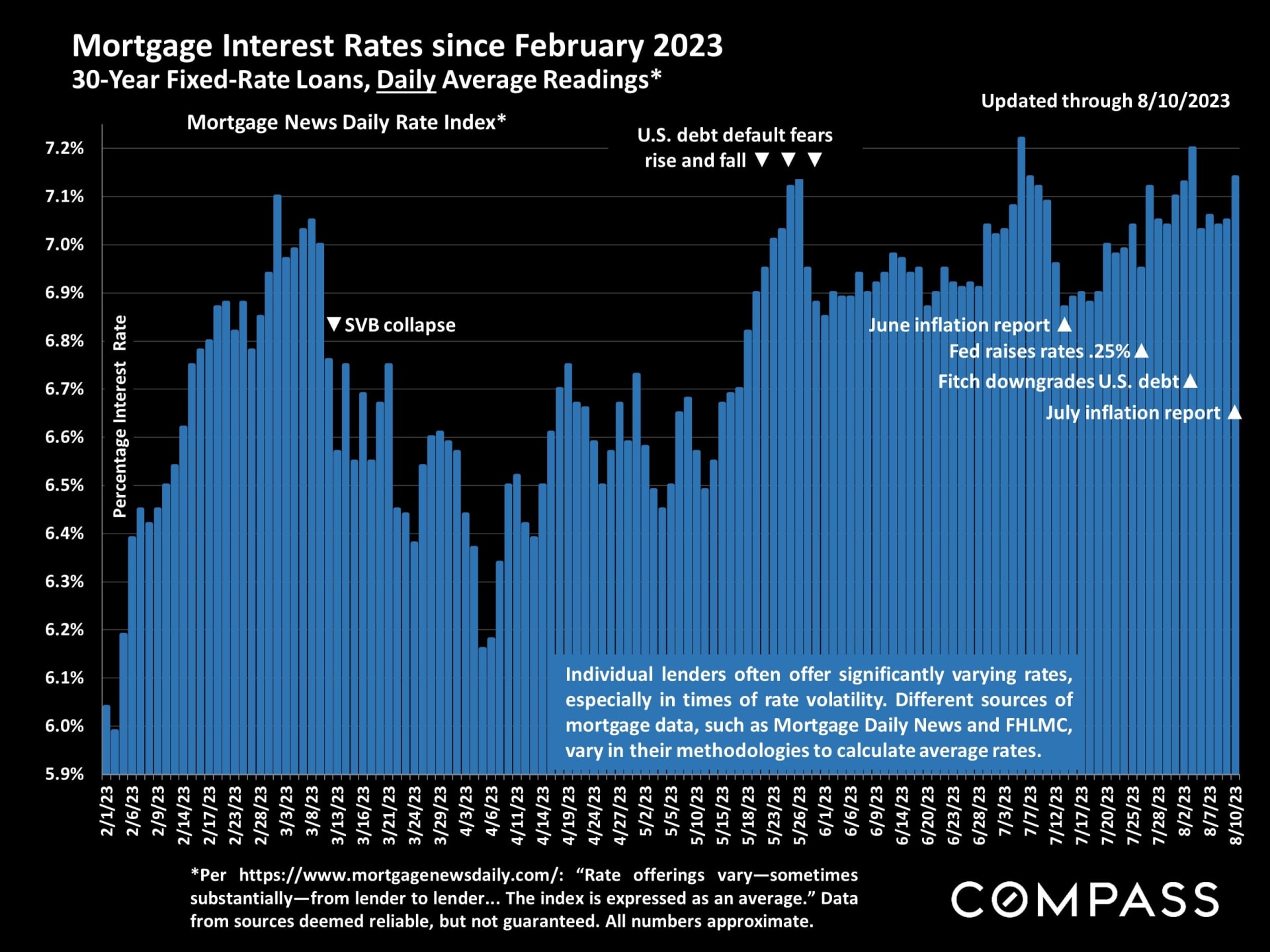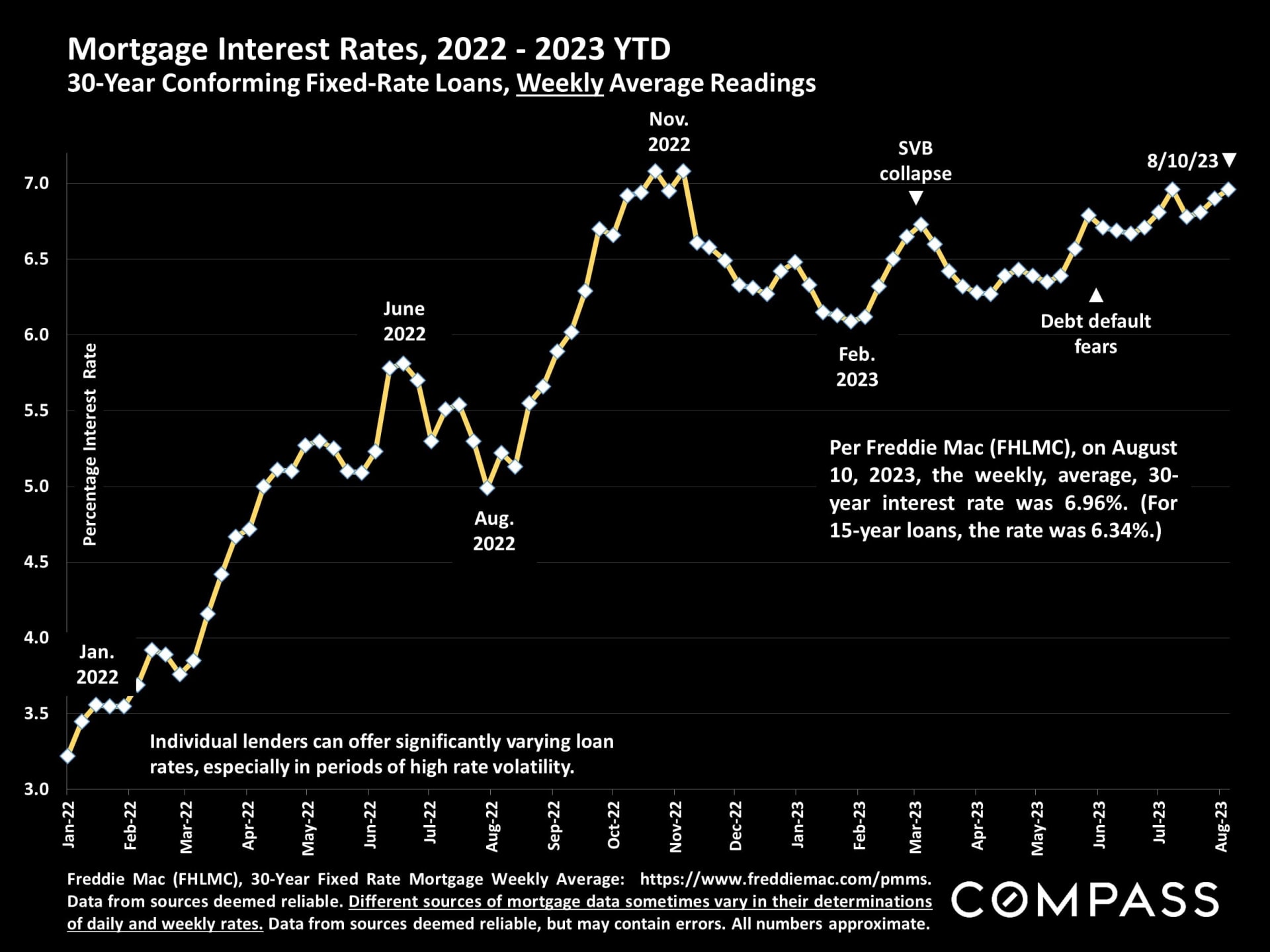 The latest forecast from NAR on interest rates, from a presentation by Lawrence Yun, NAR chief economist on 8/2/23. Personally, I don't trust interest rate forecasts.




Inflation index rates - released today - basically remained stable in July, with the general index ticking up slightly and the core index ticking down slightly: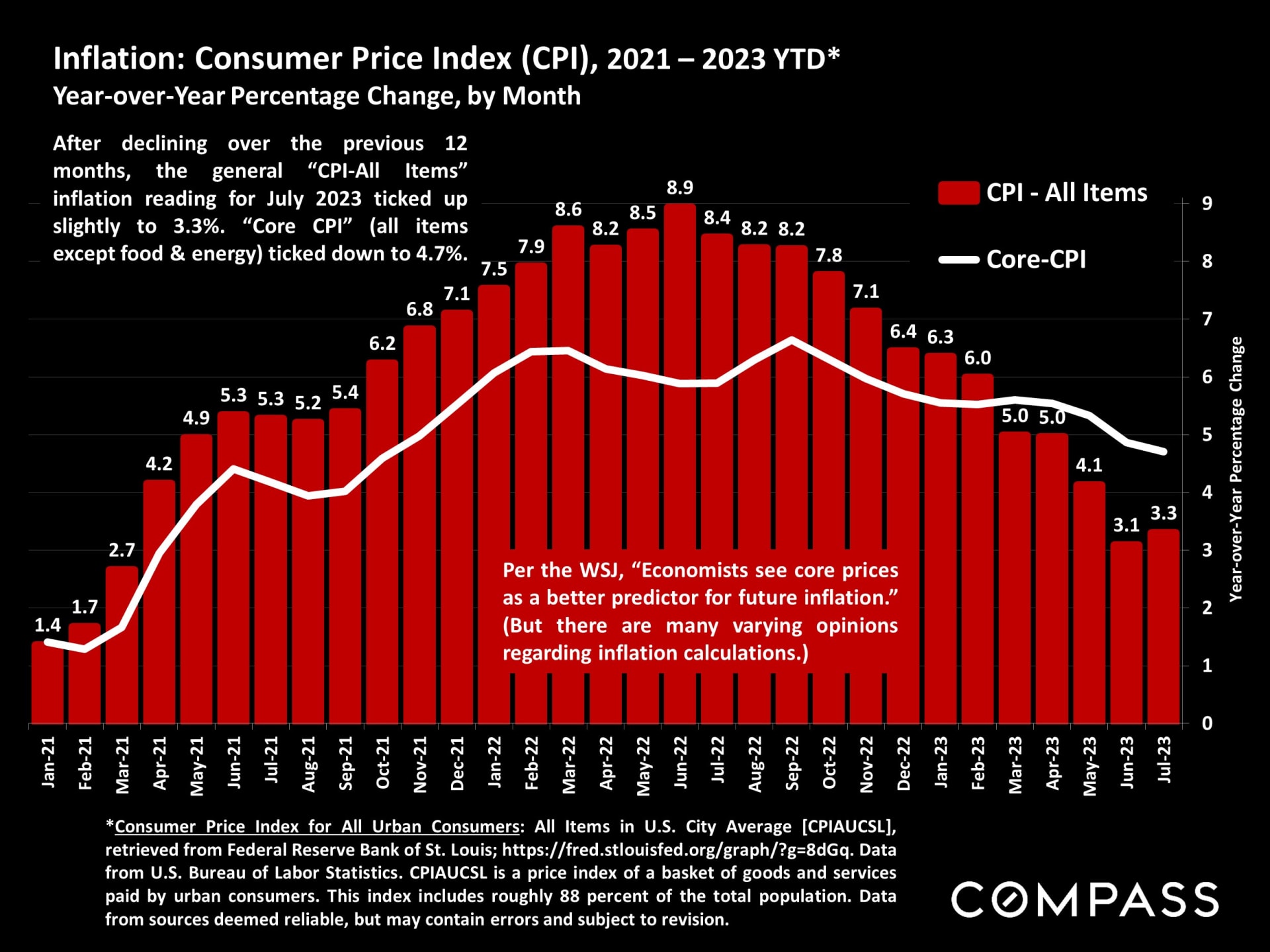 Stock markets: Short-term volatility is common.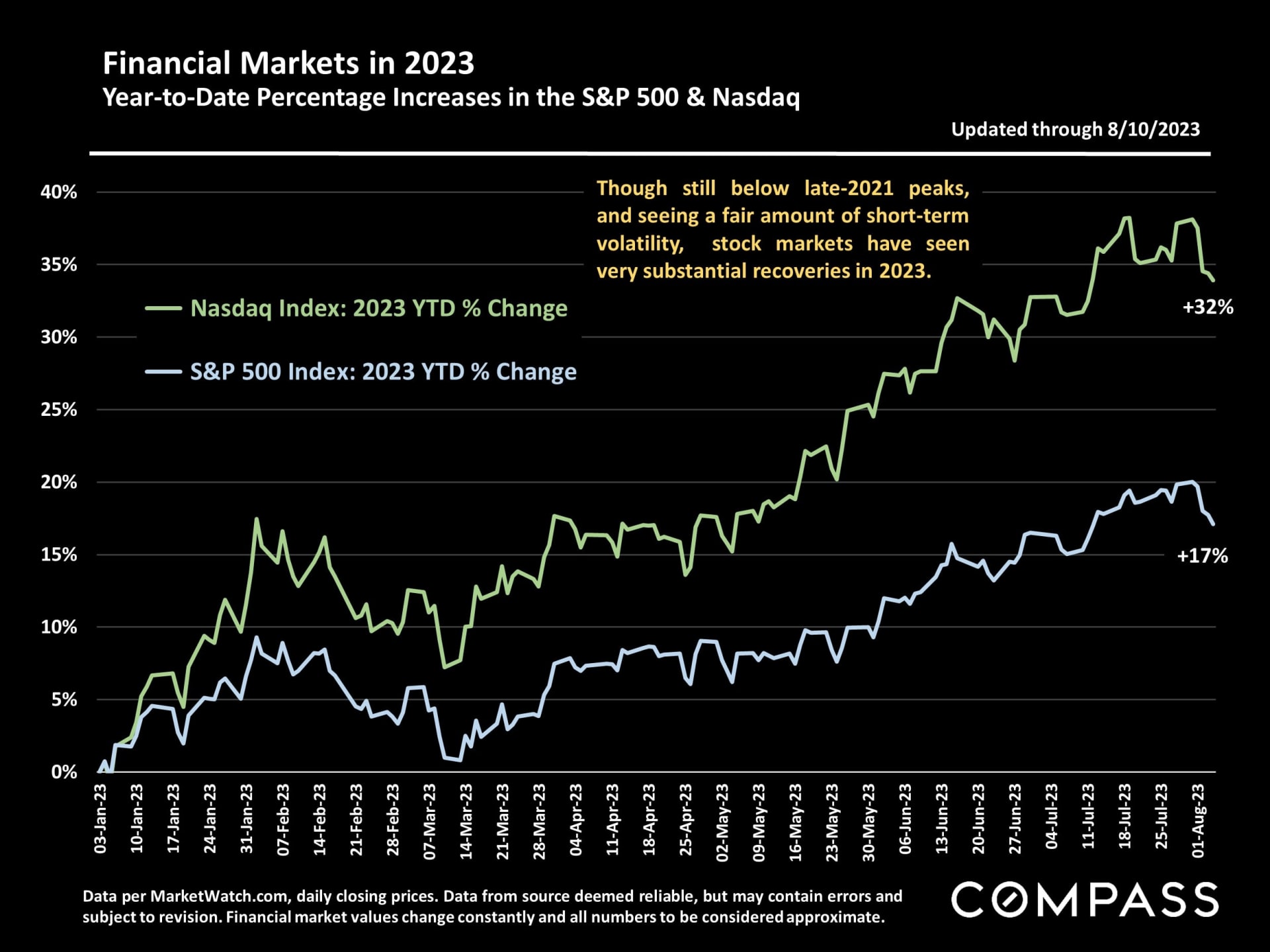 National percentage of all-cash purchases. (Sorry, I don't have local data on this.)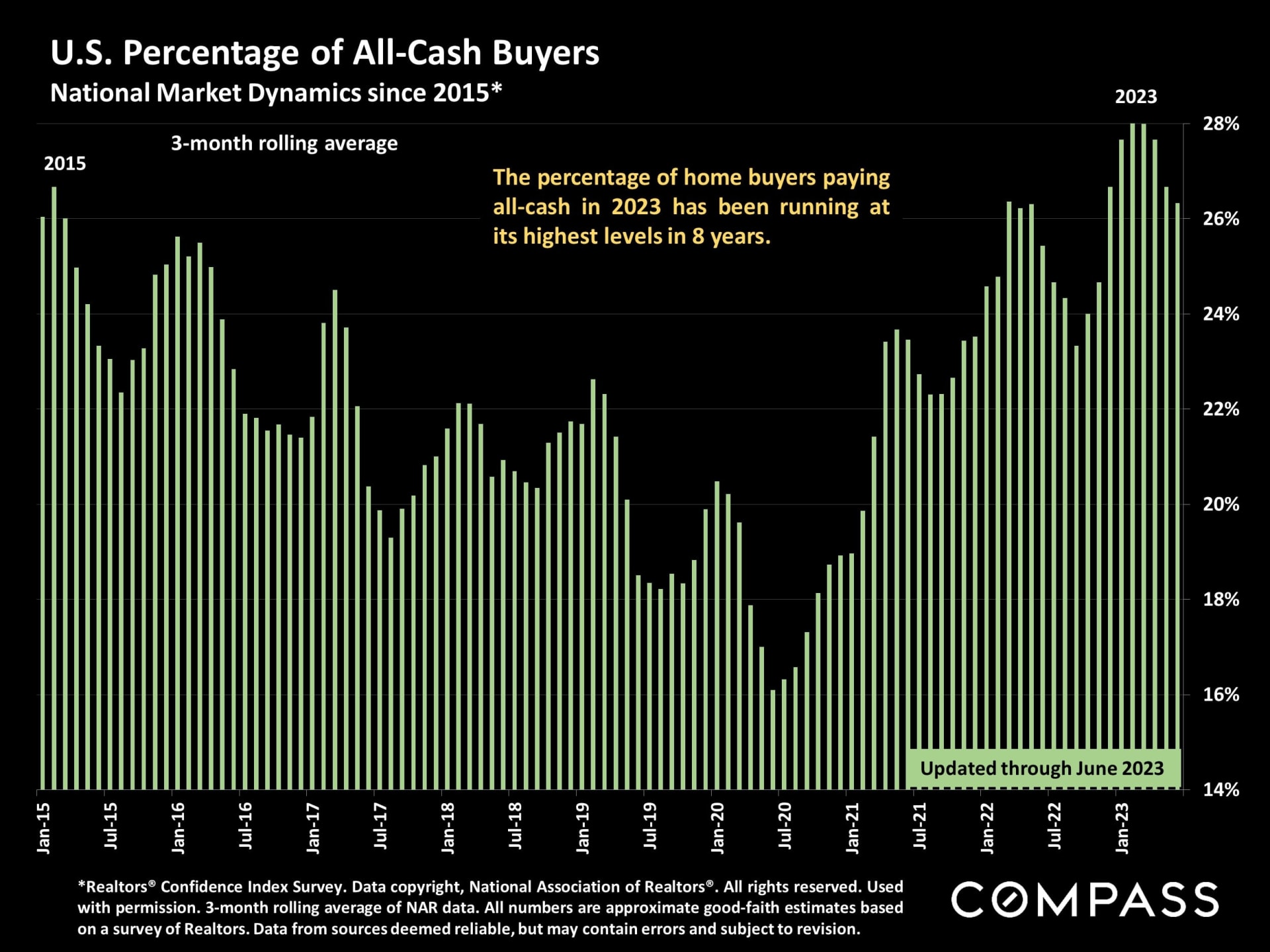 Bay Area foreclosure rate - as of Q1 2023, still close to zero. Thank you, long-term, fixed-rate mortgages.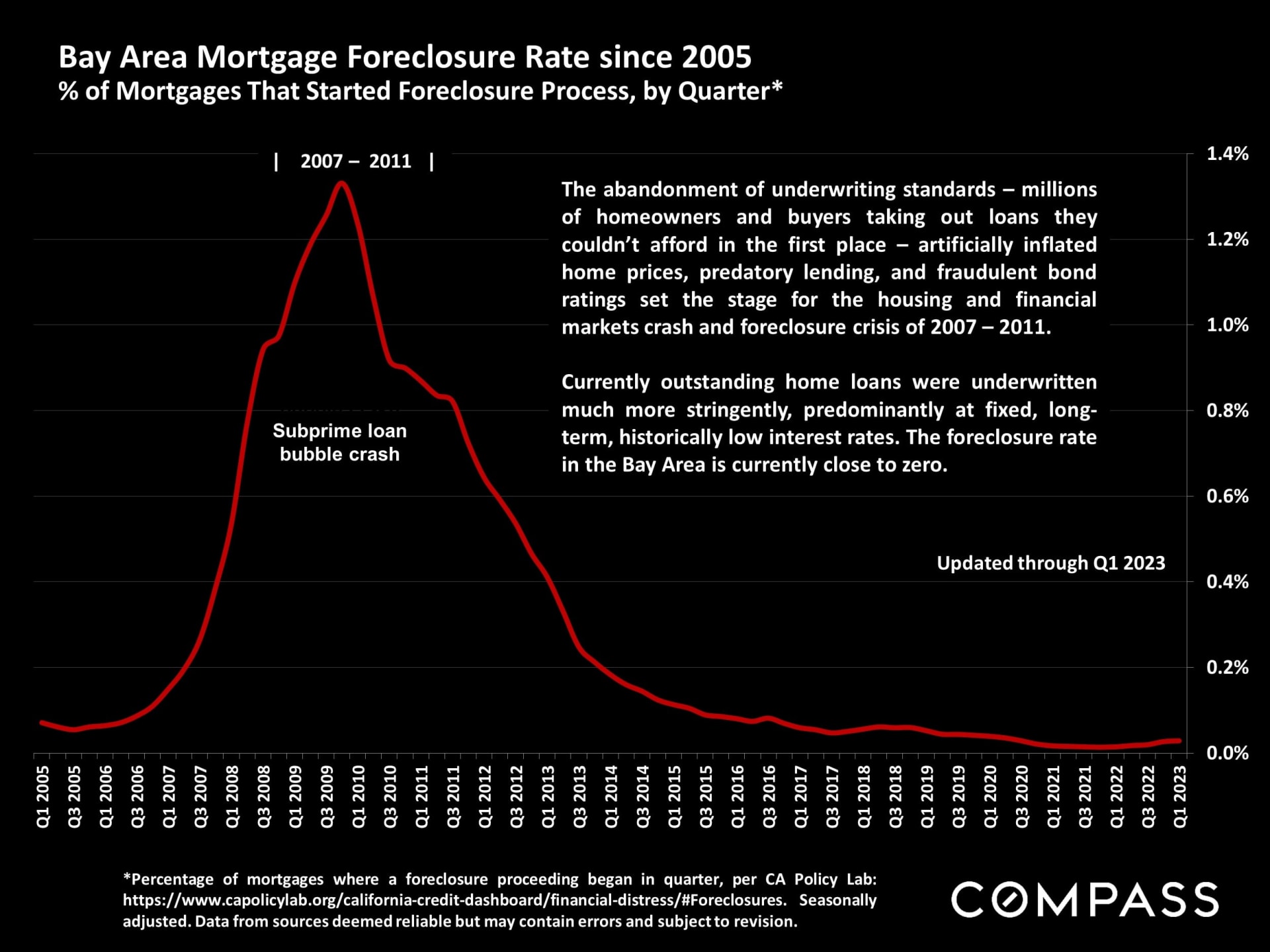 Selected Q2 "metro-area" median single family home sales prices around the country, and their year-over-year appreciation/depreciation rates. Note that metro areas can cover multiple counties, and sometimes parts of several states, so they are very, very general measurements. The "San Francisco Metro Area" covers five Bay Area counties (including Marin, Alameda, Contra Costa, San Mateo); the "San Jose Metro Area" covers 2 counties (Santa Clara and, oddly, San Benito).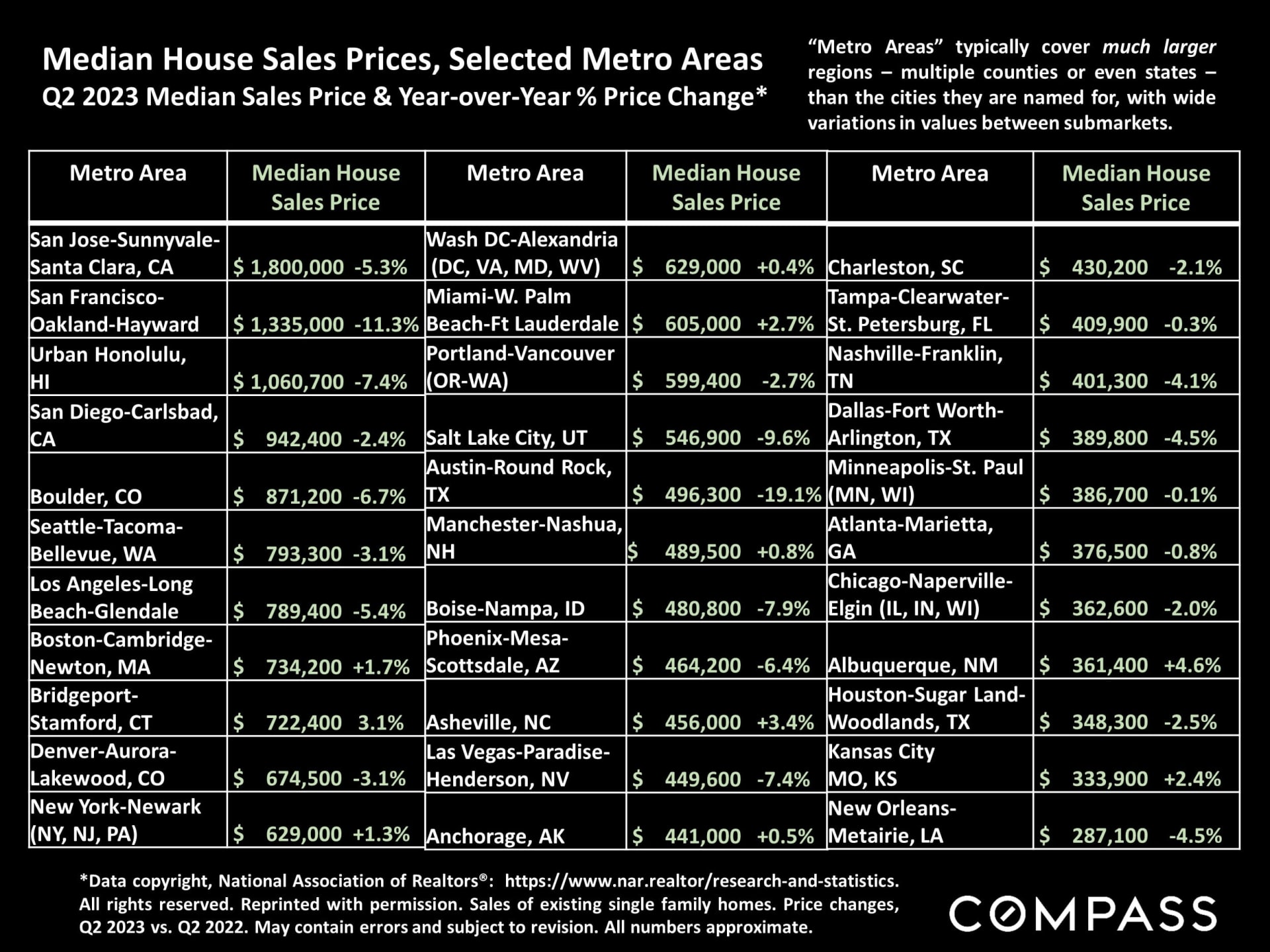 Average national rent appreciation: